I have always loved summer camp. From my days at large outdoor day camps in the rolling hills of Western New York to my summers at overnight camp in the Finger Lakes, my childhood was filled with memories of boondoggle, popsicle stick boats, field days, color wars, and hours of outdoor exploration. I believe camp should be an experience available to all children and with so many options choosing the right one for your family can be daunting.
Here are Shine's top tips for choosing a summer day camp: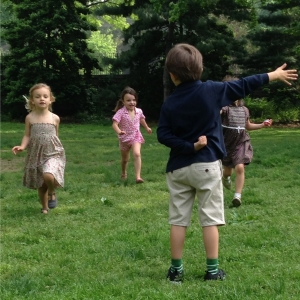 1. Target practice.
There is a big difference between a summer camp with a general, "classic experience" with lots of activities and one with a particular focus. Older children can target in on their interests easier than younger ones. Try to find out what he/she really loves and really wants to be doing over the summer and then look for a camp that specializes in that. Just because your sporty girl is on the field all year doesn't mean she wants to go to sports camp. Ask. And for younger campers, look for camps that offer the classic, wide range of activities including arts and crafts, music, outdoor nature and science, and sports. Exposing younger campers to a variety of activities will keep them interested and engaged and help you and them figure out what it is they love most about summer camp.
2. Location, location, location.
If you have a younger child going to day camp, you may not be ready to put them on a bus. That means someone has to drop-off and pick-up. But since summer is already about juggling schedules, you may want to chose a camp that's close to home or work to make it all a little easier. And having a friend or two with whom to carpool makes it even more so. Read more
https://shinenyc.net/wp-content/uploads/2021/02/Shine-logo-300x220.png
0
0
Shine
https://shinenyc.net/wp-content/uploads/2021/02/Shine-logo-300x220.png
Shine
2014-06-02 19:34:42
2021-09-23 18:58:27
Tips for Choosing a Summer Day Camp