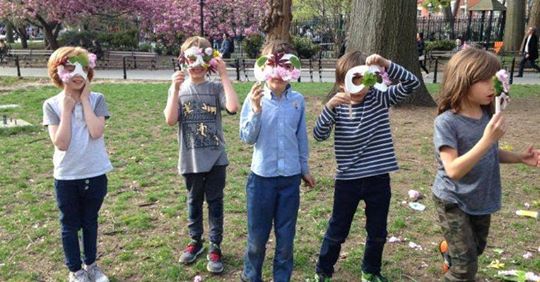 The Best Ways to Celebrate Spring in NYC
The sun is crossing the celestial equator on Wednesday, ushering in the spring season with 12 hours of daylight and 12 hours of darkness. The first day of spring has been celebrated by cultures for some 8,000 years. Your celebration doesn't have to be filled with wine, like the tribute to Dionysus held in Ancient Greece, or be spent cleaning your family's grave sites like on Shunbun no Hi in Japan. We've got plenty of fun ways to celebrate the Spring Equinox with your children this Wednesday.
Celebrate new life by getting outdoors.
The weather is forecast to reach 53, with some sun, so it's not a bad day to enjoy a little fresh air. If you're short on time, at least try to revel in the sunrise (7:00 am) or sunset (7:08 pm). Look for the signs of spring in NYC parks, including: the blooming of delicate, pink magnolia trees; the arrival of timberdoodles; the emergence of daffodils, snowdrops, Lenten roses, and crocus from the hardened earth; the budding of red maple trees; and the springtime playlist ringing out from Central Park Zoo's Delacorte clock, which includes "Easter Parade" and "Younger Than Springtime."
Special events taking place in Central Park include:
Start your seeds indoors.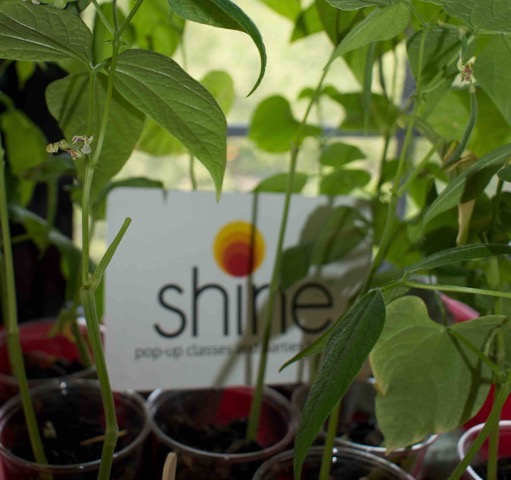 The last spring frost for the New York City zone is forecast for April 5th, so it's still risky to plant anything outdoors. Yet, it's the perfect time to start your seeds indoors. Sunflowers in a Styrofoam cup are a fun project for kids who'll love to see how large their plants grow over the summer. Place the seeds an inch down in a Styrofoam cup filled with loose commercial potting compost. Be sure to punch a hole in the bottom of the cup for drainage. Don't over water, but see that the seedlings remain moist to the touch. Set the cup in a warm, ventilated place. You can place them near a window that receives a lot of sunlight, but a fluorescent light will work just as well. Hedge your bets by planting more than one cup, just in case. You can also take the kids to your local florist to hand-pick your favorite flowers for a fresh spring bouquet to brighten up your home while you wait.
Make a fingerprint tree.
Teach your child about the changing seasons, enjoy the "mess" of finger-paint, and create a great keepsake for the home or gift for loved ones with this craft project. Paint a mini canvas light green for spring with dots of light pink, dark pink, light green, and dark green fingerprint leaves for the spring. If you're feeling ambitious, you can do the other seasons now as well. If your kids are as young as 2 or 3, it's best to work on this project for no more than 20 minutes at a time, over a five-day period.
https://shinenyc.net/wp-content/uploads/2019/03/54438093_2333260783627474_9192614225564925952_n.jpg
282
540
Shine
https://shinenyc.net/wp-content/uploads/2021/02/Shine-logo-300x220.png
Shine
2019-03-18 18:37:46
2021-10-18 14:03:12
The Best Ways to Celebrate Spring in NYC