Scientists may use complex lab techniques to make discoveries, but their first observations are much the same as a child's.  The questions children ask naturally are based on the observations they have of the world around them.  Allowing them to flesh out their curiosity with hands-on explorations and experiments will provide a fabulous foundation for learning and a love of the different sciences.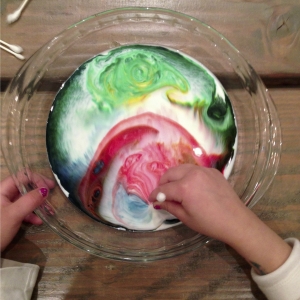 Gathering and organizing information are core science skills, and information-hungry kids practice them naturally and enthusiastically.  With a little organization from you, you could turn a child's question into an afternoon of fun learning using the very grown up scientific method.
Look and ask:

Pick up on an observation your child makes that inspires a question.

Guess:

Ask your child to guess why it's so.

Test:

 Create an experiment to put that guess to a test.

Find Out:

 Can your child make a conclusion based on the test?

Look and ask again:

 Finding answers leads to more questions and by generating new questions and tests, the whole process can start again.
https://shinenyc.net/wp-content/uploads/2021/02/Shine-logo-300x220.png
0
0
Shine
https://shinenyc.net/wp-content/uploads/2021/02/Shine-logo-300x220.png
Shine
2014-08-21 20:05:26
2021-09-23 18:58:26
Little Scientists