Indoor playgrounds are just as important to kids as they are to their parents.  Whether it be for inclement weather, lazy afternoons, or a just a fun, familiar place to meet friends, they are provided for the enjoyment of the entire family.  That is why we are so concerned with safety and appropriate playground etiquette.
HE SAID: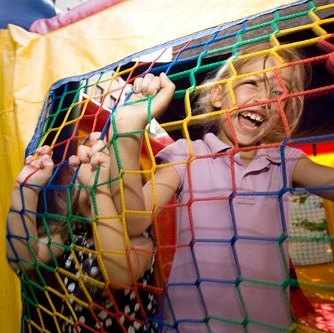 Aaron Goldschmidt, founder & director, Shine
Here are 5 golden rules to keep in mind when at an indoor playground with mixed-aged children:
Keep older children out of areas designated specifically for younger children.
Avoid bringing your own toys as they often create conflict.
Remove jewelry, glasses, and extra pieces of clothing.
Do not allow physical or verbal bullying, "clubs" or exclusive play, violent play like war, or pretend shooting.
Stay alert!  The playground is not an opportunity to take a break from adult supervision.
If there is a problem, discipline quietly or accompany the child from the playground until he\she is under control.  Abusive language is unacceptable by adults and children.  A brief "time out" in a quiet area usually works as an appropriate consequence.
SHE SAID:
Erika Thormahlen, teacher
Rules keep children happy and safe, but they don't have to take the "play" out of playground: Read more
https://shinenyc.net/wp-content/uploads/2021/02/Shine-logo-300x220.png
0
0
Shine
https://shinenyc.net/wp-content/uploads/2021/02/Shine-logo-300x220.png
Shine
2014-06-29 19:55:48
2021-09-23 18:58:27
Playground Rules