Summer Lovin' Fun: Shine's Top 10 Cool Things to Do in the Summer with Your Kids
When the weather outside reached ninety-eight degrees or higher, my daily summer routine as a seven year old was wake up, eat and go outside in just my underpants. It never occurred to me to dig out my swimsuit and actually wear it. After I went outside, I turned on the sprinklers and waited for my slip-n-slide to get wet. Once the plastic yellow strip glistened and sparkled from the sunshine, I knew it was time to run, flop on my belly and glide. I did this for hours. Run. Flop. Glide.
The only time I took a break from slipping and sliding was to eat lunch or when my dog Oreo jumped into our hot tub to cool off. Of course I had to jump right in after him! Swimming with Oreo in our own private miniature pool is one of the most vivid and sweetest memories I have as a child. When I close my eyes, I can still picture our deck, smell the air filled with wet dog, feel the texture of my pruney fingers and the sun slightly burning my skin. It was magic.
That's the beauty of kids. It doesn't take much for them to have fun. Their intuitive creativity will always kick in and they will make it fun. One way or another, fun always wins.
Shine's Summer Fun Top Ten List:
Outdoors
1. Make a giant slip-n-slide with a painter's tarp and shaving cream. Of course there is the option of purchasing one.
2. Make hard-to-pop bubbles with 1 cup of distilled water, 2 tablespoons of dish soap and 1 tablespoon of glycerin.
3. Let kids paint each other with washable tempera paint, then wash it off in the sprinklers or hose them off!
4. Make a sidewalk, driveway or patio chalk mural.
5. Set up a tent in the backyard to use as a summer playhouse.
Indoors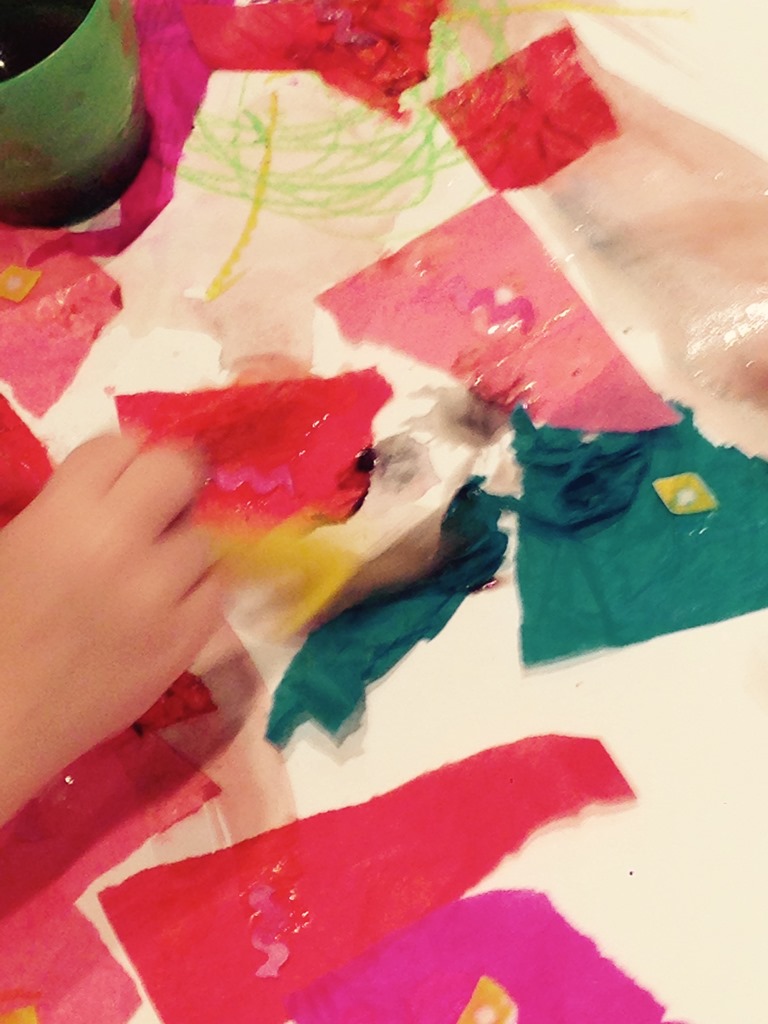 6. Practice your origami skills and make objects to hang from the ceiling.
7. Make paper flowers using different tissue paper. Here is how to do it.
8. Set up a tent in the living room and camp out… or in!
9. Make an indoor rock garden using colored rice: mix 4 cups of rice with 3 tablespoons of rubbing alcohol and a few drops of food coloring and let dry overnight. Place colored rice sand and arrange rocks in wooden box or glass bowl.
10. Forget cooking! Set up an ice cream sundae buffet for dinner – pizza pie optional.
By Claudia Chung, Assistant Teacher
https://shinenyc.net/wp-content/uploads/2016/05/IMG_6463-scaled.jpg
2560
1920
Shine
https://shinenyc.net/wp-content/uploads/2021/02/Shine-logo-300x220.png
Shine
2016-05-31 02:34:34
2021-09-23 18:58:23
Summer Lovin' Fun: Shine's Top 10 Cool Things to Do in the Summer with Your Kids