A Few Fun Things To Do In NYC and The East End Before Summer Is Over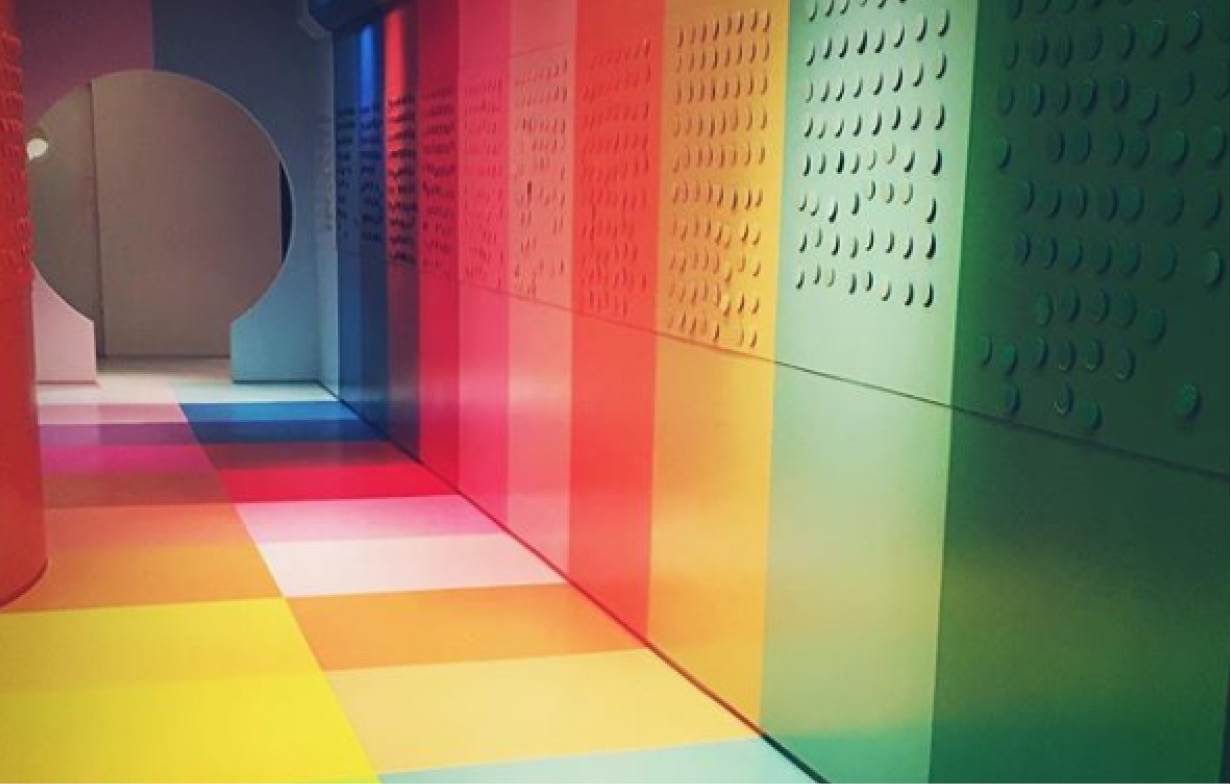 "Summer will end soon enough, and childhood as well," once said Game of Thrones author George R.R. Martin. The thought of these warm, sunny afternoons coming to an end is enough to put a brief chill in your bones. Thankfully, New York City and Long Island's East End offer a plethora of last-minute events, giving us that one last taste of summer. Here are a few activities we recommend…
The Color Factory pop-up exhibit started in San Francisco and makes its Soho debut on August 20th in a 20,000 square-foot commercial space located at 251 Spring Street near Avenue of the Americas. It's hard to imagine what your Instagram might be missing, but how about wading in a bright yellow sea of 207,000 balls? Or perhaps you'd like a photo of your little ones on rainbow-colored stairs that seem to go on for miles? Kids and grownups alike will love grooving on the luminous dance floor, designing their own custom color ice cream scoop, walking along a giant infographic to reveal their "secret color," and gazing upon floating balloons with wishes for the world written by students at 826NYC. The collection of 16 unique exhibits inspires wonder and fosters art appreciation. Before you leave, be sure to grab a "Local Color" neighborhood map that directs you to 20 unique color experiences hidden in downtown Manhattan to discover.
The Color Factory
251 Spring Street
Manhattan, NY 10013
Get your tickets here. (Kids 2 and under are free!)
While McCarren Park's new pool soaks up the spotlight, you and your family can slink off to Brooklyn Park's coolest "hidden gem." The Pop-Up Pool is a small, kid-friendly 3.5-foot-deep pool that allows just 60 people in at a time between 10 am and 5 pm. Arrive at least 30 minutes prior to get free, "first come first served" wristbands for your 45-minute session. You'll also find a nice sandy beach area with umbrellas, prime for relaxing; a concession stand serving burgers, dogs, and ice cream; plus you have all the beauty of Brooklyn Bridge Park at your disposal, with its playgrounds, picnic tables, rolling greens, volleyball courts, soccer fields, and public art displays. Try to go on a weekday when it's less crowded if possible. Otherwise, keep the sprinkler park on Pier 6 or a stop at Ample Hills Creamery on Pier 5 in mind as your back-up option to avoid disappointment.
Brooklyn Bridge Park, Pier 2
150 Furman St.
Brooklyn, NY 11201
The Candytopia interactive art installation is recommended for anyone who has ever dreamed of eating their way through the Candyland board game or taking a tour of Willy Wonka's Chocolate Factory. You'll be treated to candy portraits inspired by Andy Warhol, Van Gogh, and Leonardo daVinci. You'll see flying unicorn pigs, a candied sphinx, and a pit of marshmallows. There's no shortage of photo opps throughout the sugary spectacle. Gummy candies, chocolates, nostalgic favorites, and other sweets will be provided throughout your tour to satisfy your sweet tooth. This whimsical wonderland is only open August 15th through November 15th, so get in while you can!
Penn Plaza
145 W 32nd Street
New York, NY 10001
Get your tickets here! (Children 3 & under are free.)
Train-obsessed kids can get a close-up look at some of Long Island's historic railcars August 25th-26th from 10 a.m. to 4 p.m. Take the 10:15 AM Greenport Scoot to visit the Greenport Museum, with a ride back to Riverhead at 12:50 PM. Ride on a restored 1964-1965 LIRR World's Fair park train. Visit a historic Lionel layout. Race miniature locomotives. Purchase your own train set. See G, O, HO, N and Z scale layouts. See historic blacksmithing demos. Enjoy refreshments and live music.
Railroad Museum of Long Island
416 Griffing Avenue, Riverhead
Fourth Street, Greenport
Get tickets at the box office for just $10. (5 and Under free!)
Calling all watermelon lovers August 25th-26th from 10 am to 7 pm! Harbes Family Farm welcomes you to a day full of contests from watermelon rolling to seed spitting. Kids will love the Barnyard Aventure – a singing hayride that tours the 100-acre farm, complete with pig racing and other friendly farm animals. Other highlights include: giant bouncing pillows; a goat bridge and mountain slide; a Sports Zone with baseball, football, and basketball toss games; and a hands-on preschooler playland. Adults will be treated to the relaxing sound of live rock, pop, and blues in the courtyard from 1-5 pm. Don't forget to pick your own perfect watermelon and grab a bottle of their award-winning wine to take home.
Harbes Farm & Vineyard
715 Sound Avenue
Mattituck NY 11952
Contact Shine to find out many more ways to make the end of summer meaningful.
https://shinenyc.net/wp-content/uploads/2021/02/Shine-logo-300x220.png
0
0
Shine
https://shinenyc.net/wp-content/uploads/2021/02/Shine-logo-300x220.png
Shine
2018-08-21 20:42:01
2021-10-18 14:03:15
A Few Fun Things To Do In NYC and The East End Before Summer Is Over