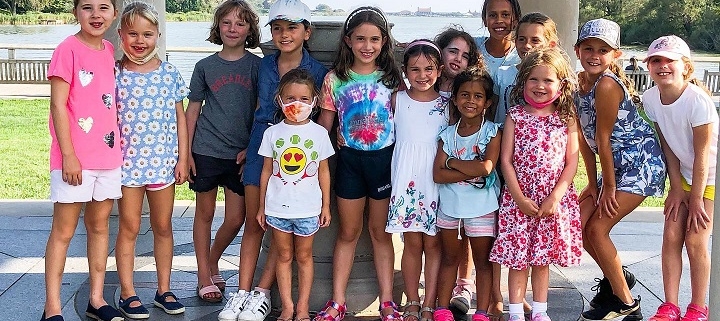 8 Activities for World Kindness Day
November 13th is World Kindness Day. This international observance was introduced in 1998 by a coalition of kindness NGOs known as the World Kindness Movement. It began as a way to highlight good deeds in the community, overlooking boundaries of race and religion, to recognize the common thread of kindness that we all can share.
What Is Kindness?
Kindness is often confused with niceness or thoughtfulness. Kindness goes one step further than merely being nice. It's a natural reaction to be nice to others who are nice to us. Kindness, though, is a proactive choice – going out of your way to cheer someone with your words and actions.
Thoughtfulness can be kind, but it's often a word used to describe how we act toward family and friends. True kindness extends to the people in the community we may not know so well. It's reaching out to classmates we've just met, neighbors we may not see often, and people of different skin colors, faiths, genders, and socioeconomic status.
8 Ways To Exercise Kindness
Of course, the best way to raise kind kids is to model it yourself – listen genuinely; put aside the chores and spend quality time when it's needed; spend a few minutes playing; read books about kindness; observe and praise kindness in action among siblings; give random notes and gifts; emphasize the importance of recognizing friends and family on birthdays and holidays; wave and smile to strangers; find a passion project and volunteer.
Here are 8 activities to do with your child for World Kindness Day:
Write a note and draw a picture for the teacher. The pandemic has been particularly stressful for teachers, whether they're working virtually, splitting time in the physical classroom, or all in. Be sure to have your child include mention of what, specifically, is likable about the teacher. When you're done, take a photo and send by email or messenger.
Thank your mail carrier. Leave a note that says, "Thank you for delivering our mail each day!" USPS allows letter carriers to receive gift cards to specific retailers or eateries valued at $20 or less. FedEx does not allow deliverers cash or gift cards, but may receive gifts valued up to $75. UPS drivers have received knitted items, baked goods, and nominal gratuity tips.
Give out three compliments today. Give out three compliments today. For young children, it can help to write out the compliments onto note cards that they can deliver to people. Another great exercise for young children with siblings is to have them write out three nice things about a brother or sister.
Gift food. Make six giant chocolate chip cookies, place each one in a cellophane bag with a ribbon, including a note that says, "You're a smart cookie!", and drop them off to class friends or cousins. Give out bags of chips for the class with a note that says, "You're all that – and a bag of chips!" Buy a stranger's coffee or lunch at the drive-thru. Deliver a themed care package to an elderly neighbor – movie snacks, pasta night, chicken soup for the soul, or canned garden themed. If there are leaves or snow in your neighbor's yard, clearing it is another random act of kindness.
Donate locally. Gift a copy of your favorite book to your librarian. Donate outgrown clothes to Amvets or a homeless shelter. Pack up a grocery bag of popular items for the food pantry. Give food and litter to the animal shelter.
Share Mother Nature's bounty. Leave a potted plant on a loved one or neighbor's doorstep. This time of year, you can also paint positive messages on miniature pumpkins and leave them on random doorsteps. Stop by a nursing home or senior center and give a bouquet to someone who hasn't had a visitor in a while.
Be the first thought in a grandparent's day. Have your child send a sweet message to a grandparent first thing in the morning. A simple sentiment might be, "My days are brighter because of you!" or "The morning breeze is so gentle and sweet, it reminds me of you. Wish we were together today!" Your child might sing a favorite song to share or just give their own unscripted heartfelt message in a short video clip.
Celebrate diversity. Kindness involves appreciating people who may have different cultures, traditions, beliefs, and preferences than ourselves. Choose a different culture to focus on each week. This week, you might serve up enchiladas with mariachi dinner music and watch "Coco" to celebrate Mexican culture. Next week, you might cook Jerk chicken while listening to steel drums and watch "Pirates of the Caribbean," which was filmed in Jamaica. Every bit of exposure to something foreign and new helps. Little Passports is a great subscription service that sends curated boxes based on different countries from around the world. You might also consider signing up for one of our Globe Trekker classes geared toward kids 4-10 — which combines music, art, food, and games from around the world.
https://shinenyc.net/wp-content/uploads/2021/02/119742762_3552679361423267_9146504242012291091_o-1.jpg
366
720
Shine
https://shinenyc.net/wp-content/uploads/2021/02/Shine-logo-300x220.png
Shine
2021-02-04 21:11:18
2021-10-18 14:03:03
8 Activities for World Kindness Day