Gearing Up for Admissions Season
Having grown up in the rolling hills of Western New York and then with the tropical palms of South Florida, I went to great public schools. I was never aware of the pressures of private school admissions until after moving to NYC and becoming an educator. At Shine, we have families asking all the time for guidance navigating the process. Through our Family Coaching programs  we have been able to assist many children and their parents through this stressful process. But as we continue to grow it is important to expand our services for our families. I am thrilled to announce that beginning this fall, Shine will be working exclusively with Advantage Development.
Advantage Development provides expert child development and admissions guidance, based on the latest research and years of working with schools and families.  Whether it is a one-hour consultation on infant language or a relationship for the full admissions season, they are here to help you nurture your child to their full potential. The first 5 years of life establishes the foundations of cognitive development that will influence your child throughout his or her life, making the educational and parenting decisions at these ages especially important. They are your advantage in zero to five development and admissions.
Here Kristin provides a few tips on the school admissions process. For more information on Advantage Development or to set up a consultation with Kristin, contact info@shinenyc.net or call 212.414.5427.
Continue to shine your light –
Aaron Goldschmidt, founder & director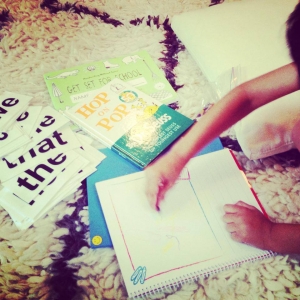 For those families seeking admission to private schools for the 2014-2015 academic year, the summer is the time to start your preparation.
Think about the attributes of a school that are important to you and your lifestyle. Also, consider how far you are willing to go every morning to drop your child at school. Start to make a list of at least 10 schools that are interesting to your family.
Research the dates that applications will become available.  Depending on the grade you are applying to, there may be a limited number of applications available or spots for tours.
Stay organized!  Use a spreadsheet to track your tours, playdates and interviews as well as your feelings about the visit. With so many schools, the visits will begin to blend together.
Lastly, treat everyone at the school the same as you would the Director of Admissions.  Admissions season is a stressful time for everyone, both parents and administrators, so polite families are always a positive mark in the application file!
By Kristin Michaelson, M.Ed., President of Advantage Development
Advantage Development's Founder and Primary Consultant, Kristin Michaelson, has worked with parents and young children for more than a decade. She earned a Master of Education Degree in Human Development and Psychology from Harvard University as well as a Bachelor of Arts Degree in Psychology and Biological Basis of Behavior from the University of Pennsylvania. Kristin educates new parents through corporate partnerships and private consultations while also pursuing other related projects. Most recently, Kristin collaborated with New York University to study a new early childhood curriculum in the public school system and was the Director of Exmissions at a private school in New York City.
https://shinenyc.net/wp-content/uploads/2021/02/Shine-logo-300x220.png
0
0
Shine
https://shinenyc.net/wp-content/uploads/2021/02/Shine-logo-300x220.png
Shine
2013-07-17 00:29:56
2021-09-23 18:58:30
Gearing Up for Admissions Season