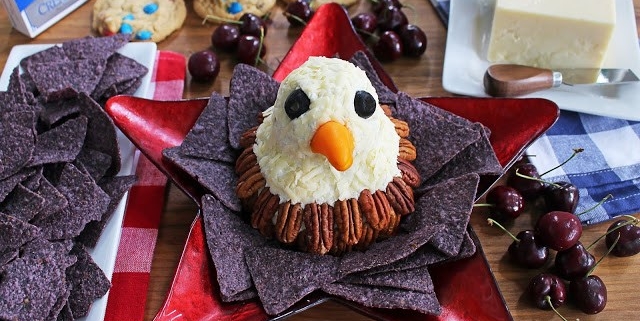 5 Summer Recipes for Kids (And a Few Bonuses!)
No matter what phase of reopening we're in, the summer weather invites New Yorkers outdoors to family picnics and backyard barbecues, if not the grand cookouts and larger parties of years past. When school is out of session and you've put your foot down about screen time, it doesn't take long for "I'm bored!" to come out of your child's mouth. Turning a dull, typical meal into a picnic, barbecue, or garden tea party is an easy way to lighten the mood and add a bit of fun to your day. The following recipes are not only kid-approved and presentable enough for party fare, but they're so easy to assemble your "big" will love helping make them too. If "food is love," then preparing it is family bonding at its finest.  
1. Amazing App: Chorizo Bites
This appetizer will blow minds at the next party with its perfect fiesta in every bite. Imagine this: the crispiness of an oven-roasted tortilla shell, combined with the creaminess of refried beans, the savoriness of cheese, the tang of chorizo, the freshness of tomato and cilantro, and the coolness of sour cream. Pack a punch of jalapeno for the adult half of the tray for extra flavor. You'll need a 3-inch round cookie or biscuit cutter and a standard 24-cup muffin tray. It's a labor of love putting this together, but kids as young as four make the perfect assistant chefs.
2. Mindblowing Main: Sweet & Sour Pork and Pineapple Kebabs
Most kebabs recommend spicy barbecue sauce that isn't friendly for every kid's palate. Simply omit the crushed red pepper flakes for a kid-friendly kebab that combines piquant soy, vinegar, sesame oil, garlic, and soy flavors with decidedly sweet sugar, ketchup, and pineapple. Add sweet peppers for added antioxidant power. Baby bella mushrooms are an excellent choice too. Look for wooden skewers with rounded tips for easy serving.
3. Scrumptious Side: Zucchini Picnic Muffins
Adults love casseroles and summer salads, but kids don't have the patience to sit down with a fork and a knife. Grab-and-go finger foods work best – the stealthier-healthier the better! Zucchini picnic muffins offer a full meal in one bite with zucchini, rice, cheese, onion, bacon, and egg.
Looking for even quicker, easier suggestions? Grill halved ears of corn and "campfire potatoes" (aluminum foil packets of mini spuds with salt and butter) for easy sides kids will actually eat.
4. Super Snack Food: Homemade Soft Pretzels
Kids can't resist those giant soft pretzels at Renaissance Festivals and German Oktoberfests. It's surprisingly easy to make your own. Aside from rapid rising yeast, you likely have all the ingredients in your pantry already. Children will be hard-pressed to choose a favorite step: Is it squishing the dough in a plastic bag? Rolling out "snakes"? Forming cute heart shapes? Or painting on the salt? This recipe makes a dozen, so there's plenty to share.
5. Delightful Dessert: S'mores Crispy Bars
We've all had the classic Rice Krispy Treat, but nothing shouts "summer" more than s'mores. Adding marshmallow crème frosting, crushed graham crackers, and chocolate makes this treat even more scrumptious for the season. All it's missing is the backyard tent, the lantern, and the spooky ghost stories!
Bonus #1: Kid-Friendly Summer Spritzer
What kid doesn't love watermelon? Combine the fresh cubes with squeezed lime juice, sugar, kosher salt, and sparkling water to make a fancy, fresh kiddie mocktail. Mint sprigs are optional.
Bonus #2: Easy Arrangements and Perfect-Looking Party Foods
You don't need a recipe to create a fun-filled rainbow fruit parfait…
or Firecracker Dogs!
Don't overlook the beauty of an easy picnic snack board with cut cheese, meat roll-ups, pretzels, nuts, and fruits either! The kids are more likely to experience a variety of foods, rather than filling up on one choice item all day.
Bonus #3: Entertainment Add-Ons For Your Party, Event, or Family Night!
If you're planning a small gathering, birthday party, or family picnic this summer, consider how Shine's offerings can make it even better! Our signature craft bags, customizable themed party boxes, and interactive Zoom cooking classes provide everything you need for a truly momentous occasion. We also host private parties at your location of choice for up to eight children.
Contact us to learn more.
https://shinenyc.net/wp-content/uploads/2020/07/snacks.jpg
426
640
Shine
https://shinenyc.net/wp-content/uploads/2021/02/Shine-logo-300x220.png
Shine
2020-06-25 00:38:00
2021-10-18 14:03:05
5 Summer Recipes for Kids (And a Few Bonuses!)