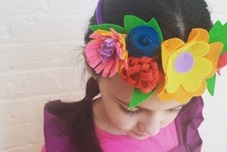 Women's History Month: 3 Changemakers, Crafts, & Cookies
Every March, we take a moment to celebrate the diverse contributions women have made to American history, society, and culture. From books and videos to family discussions and museum trips, there are countless ways to reflect upon women's accomplishments, but hands-on crafts are a particularly memorable bonding experience that also builds fine motor skills.
Here are 3 Women's History Month crafts to get you started:
Microphone Craft To Celebrate Female Singers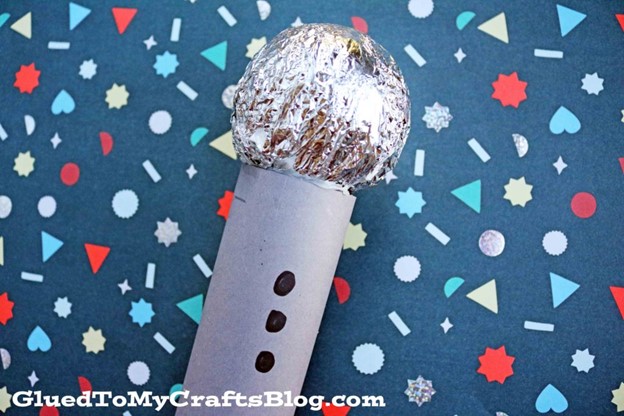 Lady Gaga, Madonna, Adele, Aretha Franklin, Ella Fitzgerald, Dolly Parton — take your pick! There are so many gifted and talented female voices out there to thank our lucky stars for, so crank up the tunes while you assemble this easy craft using the following:
A large paper towel roll, cut to size with scissors
A Styrofoam ball, wrapped in tinfoil and hot-glued to the end of the paper towel roll
Gray cardstock glued over the paper towel roll for a polished look
Black marker to draw the on/off buttons
Add to your upcycled ensemble with coffee can drums or a rubber-band-wrapped Kleenex box guitar. Once you're done rocking out and role playing, older kids might appreciate this complementary video of the "Top 20 Influential Women in Music of All Time" to reinforce the learning.
Space Helmet to Celebrate Woman Astronauts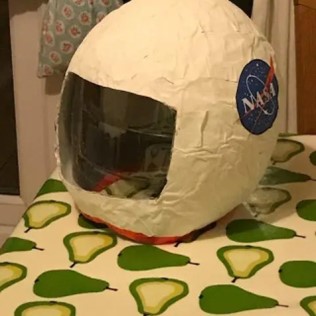 Image Source

In June 1983, Sally Ride became the first American woman to travel into space. In 1992, Mae Jemison was the first African American woman in space. And in 1995, Eileen Collins was the first female to pilot a shuttle.

For this craft, you'll need:
A newspaper, torn into strips
3-4 cups of papier-mâché glue
A balloon, inflated to the approximate size of your child's head
1 bottle white paint
1 printed NASA decal (or learn to draw it!)
Scissors
To make this craft, you'll apply a thin layer of glue onto the balloon and add the newspaper strips. Continue this process until you reach a sturdy thickness. Let the helmet dry in the sun for a day. Once it has completely dried out, you can use scissors to cut the neck hole and face window to proper proportions. You may want to then add another layer of papier-mâché coating around the cut edges (so they're not sharp) before painting and adding your logo to the side. 

Learn about trailblazing female astronauts here and then, watch the first all-female spacewalk completed by Jessica Meir and Christina Koch in 2019.
Floral Headdress to Celebrate Female Artists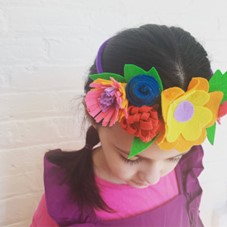 Mexican artist Frida Kahlo is famous for her self-portraits, always adorned in a stunning floral headdress. For this craft you'll need:
A variety of brightly colored, soft, pliable felt pieces
Scissors
Paper to make templates
Elmer's glue
A hot glue gun
The Art Bar Blog goes into detail on how to create each type of flower. For younger kids, you'll need to do some pre-cutting prep work, but using your pre-made templates, kids can cut their own leaves or additional flowers. By 9 or so, kids can generally make the flowers themselves with instruction and oversight. You'll need to apply the hot glue that keeps it all together, of course.
If this art-inspired craft is more involved than you'd like, consider a floral collage made of tissue paper to celebrate Georgia O'Keefe or a color field painting based on the work of Alma Thomas.
Bonus: Cookie Recipe
Crafting sure works up an appetite, doesn't it? Be sure to end your session by making a batch of chocolate chip cookies — accidentally invented in 1930 by Ruth Wakefield, co-owner of the Toll House Inn tourist lodge in Whitman Massachusetts. Upon finding she was out of baker's chocolate, she experimented with semi-sweet, thinking the chocolate would dissolve.

Finding the texture surprisingly delightful, she called them "chocolate crunch cookies" and shared her recipe with a local newspaper. The sale of Nestle chocolate bars quickly grew — and, with Ruth's permission, they printed the recipe on their wrapper and began selling the "morsels" we all know in love in their own bags in 1939.  Get Ruth's original recipe here.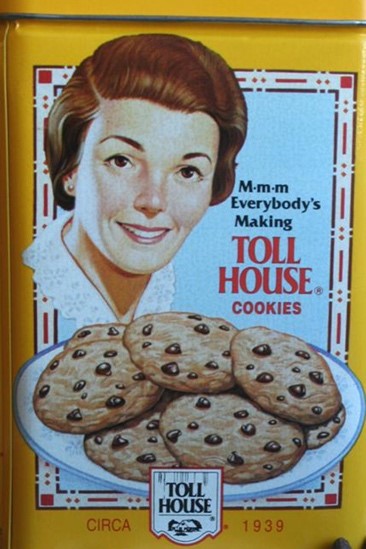 If you're in the mood to craft, we're always welcoming new faces at The Shine Studio on Long Island's East End.
https://shinenyc.net/wp-content/uploads/2023/03/Picture2-Headdress-1.jpg
152
227
Shine
https://shinenyc.net/wp-content/uploads/2021/02/Shine-logo-300x220.png
Shine
2023-03-23 15:48:35
2023-03-23 15:54:43
Women's History Month: 3 Changemakers, Crafts, & Cookies