Ways to Have a Meaningful Mother's Day at Home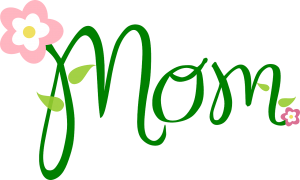 Mother's Day spending is expected to reach $23.1 Billion this year, according to the National Retail Federation. The average person will be spending an average of $180 to lavish mom with attention with everything from flowers, jewelry, and brunch, to electronics, spa services, and day trips.
Yet, most moms admit what they really want on Mother's Day are the simple things – a morning in bed, a cup of tea, family snuggles, a roast cooked for them, homemade cards, and a nature walk. Mothers of young children, in particular, long for a little peace and quiet – or just a calm day with no meltdowns.
NYC is a flurry of Mother's Day events, but if the simple pleasures are more your speed, try one of these meaningful Mother's Day activities at home.
Brunch outside
After a miserable April, forecasters are calling for temperatures up in the 70s. It may be cloudy and slightly damp from Saturday rain, but still a decent day for dining al fresco.
Outdoor brunch – Make fresh-squeezed juices, quiche, and fruit salad to enjoy lunch outside on the patio.
Picnic – It's not too early for sandwiches, watermelons, chips, pasta salad, and lemonade in a wicker basket.
BBQ – Dads aren't the only ones who like cheeseburgers, hot dogs, barbecue drumsticks, and corn on the cob.
Tea Party – Make the afternoon special with homemade scones, tea, a mini honey pot, and fancy finger food.
If the weather doesn't cooperate, there's always the classic option of breakfast in bed. Older kids may enjoy whipping up an omelet with dad, while younger ones are perfectly capable of stirring up waffles with a side of strawberries. Don't forget the coffee in mom's favorite mug!
Get crafty
Crafts are a calming way of spending quality time together, whether the kids are big or small. You don't need to have any particular craft in mind. Freeform is sometimes the most fun way to go, with the right supplies on hand. Consider:
Rock salts, glue, and watercolor paints
Clay flower pots, craft paint, rubber stamps, rhinestones, and mini fairy or gnome figurines
Pom-poms, googly eyes, pipe cleaners, popsicle sticks, glue, magnetic tape
Felt, buttons, scissors, glue, ribbon, glitter
Paint-by-Number kits
Perler Beads or Aquabeads kits
On a nice day, get outside with sidewalk chalk. Keep the kids occupied drawing a pretend town or other fantastical setting. Draw classic Hopscotch, bulls-eye beanbag toss, Tic-Tac-Toe, or obstacle courses for hours of fun.
Take a trip down Memory Lane
What better opportunity to reflect upon the sweet morsels of motherhood past and present than Mother's Day?
Break out the oldies. Kids love looking through albums of old photographs and watching home movies.
Create a comic strip. Older kids can illustrate an event, celebration, or humorous incident from the year.
Preserve history. To honor a deceased mother, order signature jewelry or handwritten recipe pottery.
Check out Ancestry.com. Older children may enjoy looking at the family tree, historic documents, and photos.
Sit down for family scrapbook making. Begin a tradition of creating a beautiful annual keepsake, chronicling the past year. Print out your photos using a service like Snapfish or Shutterfly. Stop by the craft store to get scrapbook paper, stickers, hole punchers, and stamps for adorning. To make your scrapbook even more meaningful for next year, keep a running list of funny quotes from the kids to add.
Garden together
If you're not one to "relax," special day or not, visit the local nursery to pick out new flowers or vegetables for the garden a few days in advance. Then spend Mother's Day weeding, planting, and sharing stories with those you love.
Make it more fun for the wee ones. Kids love having their own watering cans and pint-sized tools.
Adorn it. Paint and decorate rocks to add to your garden.
Choose long-lasting cut flower varieties. Shop for daisies, dahlias, mini sunflowers, asters, scabiosa, coneflowers, or larkspur to make beautiful arrangements all summer long.
Snuggle up to a Mother's Day movie
Kids are only so little for so long. When the sun goes down, pop the popcorn, line the couch with blankets, and enjoy one of these movies suitable for Mother's Day:
Dumbo – A circus elephant with big ears finds himself on his own once his mother is locked away for sticking up for him. In the end, Dumbo realizes the source of his ridicule is actually his strength and reunites with his mom.
The Boss Baby – New moms will empathize with the hilarious take on bringing a new baby into the house. If you haven't seen it yet, this Pixar film uses a mix of beautiful animation styles, while inserting a few much-appreciated adult jokes and "30 Rock" style humor. Yet, it's also captivating enough for a 2-year-old.
Brave – It can be difficult for adolescents to reconcile their mothers' dreams for them with the aspirations they have for themselves. Princess Meridia lands her mother and herself into trouble with a witch in this Disney flick.
The Incredibles – Elastigirl is not just the wife of Mr. Incredible. She's a fantastic superhero mom, too!
Freaky Friday – Tess Coleman and her daughter Anna wake up in each other's bodies for a day, which helps them learn to get along better.
https://shinenyc.net/wp-content/uploads/2021/02/Shine-logo-300x220.png
0
0
Shine
https://shinenyc.net/wp-content/uploads/2021/02/Shine-logo-300x220.png
Shine
2018-05-05 17:33:12
2021-10-18 14:03:16
Ways to Have a Meaningful Mother's Day at Home