Healthy eating habits are important to us at Shine and we believe it's crucial to introduce them to children as early as possible. That isn't to say we don't love a home-baked cookie or piece of candy from Dylan's here and there, but knowing how to make the right choices will set the foundation for a lifetime of good eating habits. There are a lot of methods we employ when teaching our students about making good choices. The number one: COOK WITH YOUR KIDS! Allowing children to work in the kitchen… mixing, measuring, tasting, and creating delicious and nutritious meals will give them a hands-on lesson and make eating something healthy more rewarding because they made it! Bari Snyder, a literacy coach and reading specialist is also an avid home cook. Here she provides another fun way to get children involved in making healthy eating choices.
Continue to shine your light –
Aaron Goldschmidt, founder & director
It's that time of year again! Summer is almost over and school will be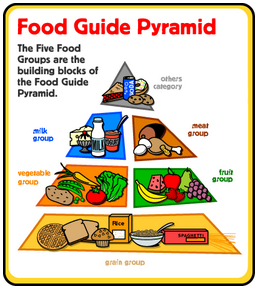 back in session before you know it! The stresses of packing a lunch can take a toll on parent and child. However, representing the five food groups in a lunchbox can be easy and fun! Let your children be a part of the selection and packing process. Using the Food Guide Pyramid, create healthy lunches for your child(ren) with foods that they enjoy!
To add some excitement and surprise to your child's lunch, put their favorite foods on an index card.
Print pictures of food your child will eat from each food group or cut them out of a magazine.
Glue pictures onto an index card.
On the other side of the index card, write what food group that particular food is from.
Your child will "Pick a card, any card" to determine what will be in their lunch box that day!
No complaints when the choices have been pre-approved by them!
By Bari Snyder, Literacy Coach and Reading Specialist
https://shinenyc.net/wp-content/uploads/2021/02/Shine-logo-300x220.png
0
0
Shine
https://shinenyc.net/wp-content/uploads/2021/02/Shine-logo-300x220.png
Shine
2014-08-21 19:11:01
2021-09-23 18:58:27
What's in Your Lunchbox?