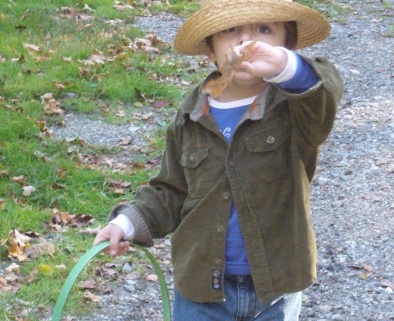 Top 5 Fall Foliage Experiences For NYC Families
Life gets so hectic, especially in New York City. Fall foliage is a great excuse to slow down, get outdoors, pose for the camera, and soak up these precious family moments amid the nature's most splendid backdrops.
Amtrak's Great Dome Train Cars
What kid doesn't love trains? It's a smooth, stress-free way to cover a lot of ground that frees passengers from driving, so they can completely soak up the scenery. Once again, Amtrak's rolling out their historic Great Dome Car, built in 1955 and made for admiring nature with panoramic views through tall windows on all sides, including the roof. You can hop on the train from Penn Station and pick up the vintage train along the Downeaster route (through seaside villages from Boston, MA to Brunswick, ME) and Adirondack routes (through the Adirondack Mountains from Albany, NY to Montreal, QB). There is no extra charge for this breathtaking experience, with tickets from NYC to Montreal as low as $68 one-way, and up to two children (ages 2-12) riding half-price. Book your trip online with the "See New York and Save" promotion to save 15 percent. Rides began September 25th and will continue through November 4th.
Hudson River Cruise to Cold Harbor
Boat rides offer another enjoyable experience for leaf peepers. One of the best Hudson River fall foliage cruises to take with kids is Seastreak's ferry expeditions to the quaint town of Cold Harbor, a Federal Historic District North of Westpoint, with Victorian Era housing, distinctive shops, and local artists aplenty. Enjoy low-key antique shopping with older kids who'll go wild for the toy hospital at Once Upon A Time Antiques, as well as the vintage lunch boxes, Pez dispensers, comic books, and toy shops down Main Street. Visit the Butterfield Library for children's program to entertain the little ones, tour Bannerman Island's majestic castle, take a Family Farm Tour at Glynwood, take a scenic hike at Hudson Highlands State Park Preserve, or take wee ones under 5 to Tot Park where they can climb and explore until their hearts' content. Get more recommendations on what to do in Cold Harbor with kids from Mommy Poppins.
Day Cruise To Bear Mountain
Circle Line sails 2.5 hours up the Hudson River to historic Bear Mountain. Once docked, passengers have three hours to take in the local hiking trails, visit the Trailside Museums and Zoo, bird watch in a protected refuge, climb Perkins Tower for panoramic views, and ride the park merry-go-round. Picnic lunches can be pre-ordered, with wine, beer, soda, sandwiches, hot dogs, and snacks available for purchase. New this year, weekend excursions will include an Onboard Oktoberfest with German beer, food, and live music. The cost is $65.99 per adult and $52.99 per child (ages 3-12).
New York Botanical Garden Tram
The 20-minute, narrated tram ride at the New York Botanical Gardens takes visitors through the 250 acres, past over 30,000 trees, all in their autumn finest, with nine stops at landmarks like the Bronx River waterfall, Peggy Rockefeller Rose Garden, and the Ornamental Conifer Forest. The Everett Children's Adventure Garden is a great spot for the kids to unwind. This time of year, the Gardens feature more than 100 scarecrows on display, visits from "creepy creatures of Halloween," giant pumpkins, and trick-or-treat trails. Visit the Events page for specific dates and times. Weekend passes are $28 for adults and $12 for children (2-12).
Fort Tryon Park
For an easy, inexpensive day, head over to Fort Tryon Park. Located along Riverside Drive, between 192nd and Dyckman Streets, this Frederick Law Olmsted Jr. park offers one of the top 10 views in all of NYC. One reason why Fort Tryon is a top pick for fall foliage is its great vantage point high amid the Heather Gardens of Linden Terrace, which sits high above the Hudson River, overlooking the George Washington Bridge and unspoiled Palisades Park. Kids have their choice of two playgrounds – the climbing equipment of the Jacob Javits Playground, and the playhouses, sculptures, and swings of the Anne Loftus Playground. Kids 12 and under are free at the Cloisters Museum and Gardens, which features must-see exhibits for kids enamored with knights and princesses. It's worth the visit to see the historic Unicorns tapestries alone! The free MET Cloisters Family Workshops are also a great excuse to visit at a particular day and time. Don't be fooled by the fancy fare: children are welcome at the New Leaf Café.
What is the best time for fall foliage in NYC?
The five boroughs of NYC typically see a fall foliage peak happening the last week of October and into the first week of November. This year's leaf model predicts a slightly earlier peak — particularly in the higher elevations — but also a prolonged color period, thanks to all this unseasonably warm weather.
In the first week of October, spotters around Rockland County reported 40 percent color transition with some bright orange, red, and yellow colors, but observers at Bear Mountain State Park said the area had just 25 percent transition, with muted golds and reds. Bright red, deep purple, and pops of bright yellow foliage was just starting to turn in Westchester County and White Plains. Foliage change in NYC's Central Park and Long Island was reported at 5 percent or less.
Check out the New York Fall Foliage Report at ILoveNY.com for the most recent updates (posted every Wednesday afternoon). You can also check out this interactive map from Smoky Mountains National Park that predicts when fall foliage will peak this year.
Additional NYC Fall Foliage Resources:
By Jenn Fusion for Shine
Jenn Fusion is a Buffalo, NY based wordsmith with more than a decade of experience researching, writing, and editing informative and insightful articles for business clients. Her work has been featured online and in print editions of USA Today, the Atlanta Journal-Constitution, and The Houston Chronicle, as well as niche publications for vice presidents, celebrities, music, and beer. You may have seen on Huffington Post Live TV or heard her on Minnesota Public Radio. Best of all, she's the mother of busybody toddlers Josephine and Henri.
https://shinenyc.net/wp-content/uploads/2017/10/P1000630-1.jpg
480
394
Shine
https://shinenyc.net/wp-content/uploads/2021/02/Shine-logo-300x220.png
Shine
2017-10-09 23:45:28
2021-09-23 18:58:01
Top 5 Fall Foliage Experiences For NYC Families