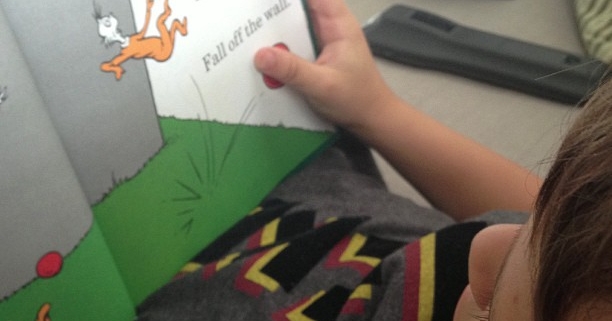 Little-Known Perks of a Long Island Library Card
Here on the East End, we're blessed with bountiful, beautiful libraries. But did you know your Long Island library card gains you access to much more than books? Free perks for the whole family include museum passes, access to technology, rentable toys, cookware on loan, downloadable content, and access to ancestry historians.
Free Museum Passes
Access to free family museum passes varies from location to location, but what a cool benefit!
The Westbury Memorial Public Library allows you to take out complimentary passes for:
Cradle of Aviation
Empire Pass (1 Day)
Firefighter's Museum and Education Center
Long Island Children's Museum
Nassau County Museum of Art
Old Bethpage Village Restoration
Old Westbury Gardens
The Hicksville Public Library offers passes for:
Brooklyn Botanic Garden
Children's Museum of Manhattan
Cradle of Aviation
Empire Pass
Heckscher Museum of Art
Holocaust Museum and Tolerance Center of Nassau County
Intrepid Sea, Air & Space Museum
Long Island Children's Museum
Museum of Modern Art (also get a 10% discount in the MoMA store!)
Nassau County Firefighters Museum
Nassau Museum of Art
New York Hall of Science
NY Transit Museum
Old Bethpage Restoration
Old Westbury Gardens
Vanderbilt Museum and Planetarium
Welwyn Preserve
Hours and availability may be affected due to COVID-19 restrictions, but there are plenty of options to choose from. Some passes may be printed from home, while others must be picked up and returned at the library service desk.
Other participating libraries to check out include: Babylon, Farmingdale, Great Neck, Island Trees, Levittown, Mineola, Port Jeff, Port Washington, or just visit your local public library's website for details. Bringing your children to a local museum can cultivate a love of science, history, different cultures, and hands-on learning. We couldn't think of a better gift to give.
Access To Technology
High-tech gadgets are available under normal circumstances. The governor's current orders have put the squeeze on these programs, but as restrictions ease, we can expect to be back exploring in no time.
Merrick Library's Walter Mintz Makerspace has a collection of neat creative tools available for kids ages 12+ to use (under the watchful eye of a responsible guardian), including:
A 3D printer
The 3Doodler (3D pen)
Ozobots (robot)
Innovation Station at the Levittown Public Library offers:
3Doodler
Button makers
Cricut machines
Diecut machines
Embroidery machines
iMacs
LittleBits inventor kits
MakerBot 3D scanner and printer
Sewing machines
Other communities to check out for access to innovative gadgets include: Jericho, Middle Country Public Library, Sachem Public Library, and Smithtown.
Toy Rentals
Brentwood library has 12 American Girl dolls, period-specific clothing, and books that can be checked out for two weeks at a time. Other "Toys To Go" include Lincoln Logs, electronic baby toys, xylophones, and trucks. You can check out telescopes in Port Washington and Lynbrook, or kid-friendly tablets with downloaded learning apps at Lindenhurst or Massapequa.
Cookware
Love to bake? Have a birthday coming up? Comsewogue and East Rockaway libraries loan out Wilton pans shaped like a guitar, soccer ball, dinosaur, bunny, flower, firetruck, Cars, paint palette, heart, Arial, Darth Vader, Mickey Mouse, Hello Kitty, and Thomas the Train. You can take the pan out for up to a week before handwashing and returning it.
Digital Downloads
Stream movies using a Roku stick full of free content through Farmingdale, Massapequa, Merrick, Oceanside, Port Washington, or Westbury libraries. Garden City, West Babylon, and a dozen other libraries allow music streaming and downloads using the digital music service Freegal; a certain number of titles can be kept each week for your listening pleasure.
Ancestry Research
You can get free in-library access to family tree building site Ancestry.com at Long Beach, Mattituck-Laurel, and Uniondale. For a more robust experience, bring the kids to West Hempstead and sit down with a genealogy librarian to dig into your lineage.
At a time where we may feel closed off from the world, it's a great blessing that we have access to resources that enrich the spirit, ignite our passions, and give the family something to do together. For more creative, enjoyable activities, contact SHINE for information on upcoming workshops, classes, outings, camps, or private parties. We are still open and following every CDC protocol for safe interactions.
https://shinenyc.net/wp-content/uploads/2021/02/1006142_614835095207723_217686300_n-1.jpg
612
612
Shine
https://shinenyc.net/wp-content/uploads/2021/02/Shine-logo-300x220.png
Shine
2021-01-21 21:00:00
2021-10-18 14:03:03
Little-Known Perks of a Long Island Library Card