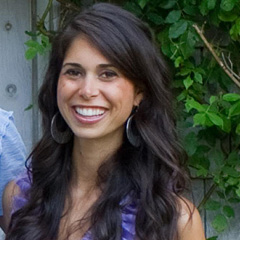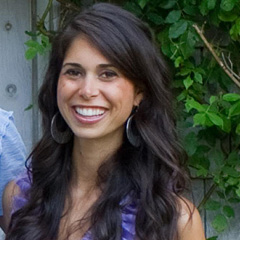 Randi Spoon graduated with a major in fashion design and minor in textiles from Syracuse University's College of Visual and Performing Arts. Upon graduation she started SPOON Fashion, a line of women's contemporary apparel. After 5 successful years in the fashion industry Randi decided to transition into teaching the arts to children. Believing that instilling a love of art and creativity to children helps them with self-expression and overall joy in all learning, Randi is an incredible educator who brings a strong artistic sensibility to all she does. She truly shines. To book a class with Randi or find out about our other amazing educators and classes click here.
1. What was your favorite children's book when you were a child? Or what children's book/young adult character did you relate to most as a child?
In general, I tend to think and understand things in a visual manner. I was always drawn to books that had vivid, detailed illustrations because they brought the stories to life. I remember being drawn to the illustrator Jerry Pinkney after reading 'The Talking Eggs.' The story was fantastic but the illustrators were what really drew me in!
2. What children's movie or TV show holds a special place in your heart?
I remember seeing the Beauty and the Beast in theaters and being overwhelmed by the scene when Belle dances with the Beast in the ballroom. This is the first movie I saw in theaters and to this day I remember the experience. I also LOVED Hocus Pocus!
3. What do you do creatively for yourself?
I am constantly drawing, sketching, photographing, and just generally crafting. I could get lost creating collages and I spend endless hours sketching out fashion illustrations. More recently, I've become intrigued by Photoshop art.
4. What children's TV show or character you wish would just quietly go away and never be seen or heard from again?
As much as I adored Frozen (I saw it in theaters twice), my students constantly like to interrupt my lesson plans to tell me about 'Elsa this' and 'Elsa that' … will it ever end?!
5. What is the funniest thing you have ever heard a kid say?
I am soon to be married and one of the most adorable things a student once asked me was "Did a prince give you your princess ring?!" My heart melted.
6. If you could become an expert at something, what would it be? OR what else did you think about becoming when you were a kid? Do you still dream of this?
It's a funny thing because the first career I ever wanted was to be an art teacher. By high school, I was convinced I'd be a fashion designer. I am lucky to say I have done both things successfully! If I had to step outside of the creative field, I always thought it would amazing to be a professional athlete simply because I am not athletic in the slightest. I was always jealous of the varsity team girls in high school that got to wear their uniforms to school on game days.
7. What was your favorite dessert as a child? Now?
Ice cream! Always has been… always will be! I love any and all flavors. I have never been into cakes or brownies or cookies but cold, creamy ice cream is absolutely heavenly! I also have a soft spot for rice krispy treats only because I brought them into school every year as a birthday treat.
8. What was your most memorable birthday party?
When I was 5 years old, I celebrated my birthday with a tea party. My friends and I sipped cider out of beautiful tea cups and ate tea sandwiches and mini pastries. We wore frilly dresses and made potpourri as our activity. I had so much fun being a little lady for the day!
9. What was your favorite trip you've ever taken?
My parents took me to Italy when I was 13 years old. I have never seen so much beauty and tasted so much delicious gelato as I did that trip. Everything about Italy is perfection… the cities, the countrysides, the art, the food, the breakfast buffets!
https://shinenyc.net/wp-content/uploads/2014/06/Randi-Spoon.jpg
260
260
Shine
https://shinenyc.net/wp-content/uploads/2021/02/Shine-logo-300x220.png
Shine
2016-01-20 03:02:55
2021-09-23 18:58:23
Shine 9: Randi Spoon