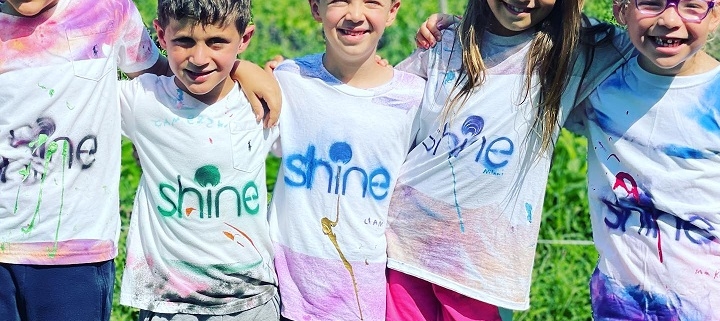 Why & How To Celebrate National Children's Day June 12th
"The days drag, but the years fly by," according to a common parenting adage. Amid the hustle and bustle of a busy week of work, school, sports practices, dinners, and bedtime routines, it's all too easy to lose track of how we spend our daily minutes.
In fact, 6 in 10 parents worry they aren't spending enough "quality time" with their children, and 1 in 3 children say their parents "work too much." While parents report feeling happiest playing games with their kids, watching tv together is the most common activity.
National Children's Day, celebrated this year on June 12th, reminds us to slow down our fast-paced lives, turn off technology, and focus on togetherness.
The History of National Children's Day
Reverend Dr. Charles Leonard of Chelsea, Massachusetts first set aside this day in 1856 to hold a special baptism service and addressing problems affecting the child welfare.
Formally, different administrations have chosen different days to celebrate — the second Sunday of October (1989-2000), the first Sunday of June (2001-2016), and November 20th (2016-present).
Because of all these changes, people choose when they want to celebrate. The second Sunday in June is truest to the original proposed date — and also the nicest weather-wise, so why not take a moment the weekend before Father's Day to celebrate the "future changemaker" in your life?
How To Celebrate National Children's Day
Sometimes it can be difficult to come up with a mutually satisfying activity, as kids often prefer imaginative play which adults may find boring. Here are a few ideas to get the gears turning:
Go to a park — preferably one with a playground (and pack a picnic!)
Dine out — show your child to your favorite restaurant (bonus for an outdoor patio!)
Road trip — check out one of these nearby locations within a few hours of the East End
Play board games — consider some of these expert and parent-tested classics
Make a craft — stop by the Shine studio to pick up a custom-themed craft bag
Play Hide & Go Seek, catch with a ball and frisbee, or croquet in the yard
Visit a family activity center — try roller skating, go karts, bowling, and mini golf
Organize a dance party — all you need is music, but add balloons to make it more fun!
Paint — create a family mural to make a lasting memento of your memories
Hike, bike, or swim — fresh air and activity is a nice change of pace to work and school
Stop by the Shine studio — drop in for a class, workshop, or dance session
Consider this opportunity to break from routine, explore the outdoors, share family stories, ask your child about life, and start new traditions. If you want to connect with the larger parenting community, you can share your adventures using the social media hashtag #NationalChildrensDay.
https://shinenyc.net/wp-content/uploads/2022/06/239723868_4532098353481358_174235416536612904_n.jpg
578
720
Shine
https://shinenyc.net/wp-content/uploads/2021/02/Shine-logo-300x220.png
Shine
2022-06-09 00:00:54
2022-06-09 00:04:31
Why & How To Celebrate National Children's Day June 12th