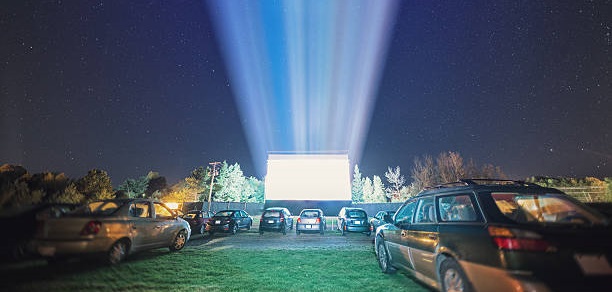 Tips For Your Family's First Drive-In Movie Experience
If there's one silver lining of the COVID-19 Pandemic restrictions, it's perhaps the surging popularity of drive-in movies. What once may have been viewed as antiquity is now a practical way to social distance and enjoy a film or two.
A Brief History of the Drive-In
Informal drive-ins date back to 1910, but the first patented experience is said to be the Park-In Theaters in Camden, NJ, circa 1933. Back then, a movie cost a quarter per car and a quarter per person, but never more than $1. The first showing was a not-so-family-friendly feature called "Wives Beware" about a man who faked amnesia to pursue multiple women, but it was a wild success, attracting patrons from 43 states.
Where To See a Drive-In Movie in NYC and the East End
Today, the drive-in is a fun and unique experience, with ample opportunities for NYC families to partake. Upcoming area attractions include:
Wall-E (8/28), Superman (8/31)
Skyline Drive-In (1 Oak St, Brooklyn, NY 11222)
Cost: $55 per car or $19.49 per outdoor seat
Willy Wonka (8/27), Wizard of Oz (8/28)
Camp Pouch Drive-In Movie Series (1465 Manor Road, Staten Island)
Cost: $40/car, $10/lawn
Spiderman Homecoming (8/28)
Brookhaven Town Hall Parking Lot (1 Independence Hill, Farmingville, Long Island)
Cost: $20 to benefit Boy Scout Troop 454
Raya and the Last Dragon (9/24)
Callahan's Beach (Route 25A, Fort Salonga, NY 11768)
Cost: $10/car
Also, check out the NYC Parks Department website for more pop-up "Movies Under the Stars."
Follow these tips to hit up the local drive-ins like a seasoned pro:
Make your vehicle more comfortable.
Dress the kids in their pajamas. Bring pillows and blankets to make the car comfortable. If you have a truck, van, or hatchback, you may consider parking backward and throwing an air mattress in the back of your vehicle for supreme comfort. Just be sure to bring Bungee cords, in case the venue requires you to keep your hatch secured below roof-level so as not to obstruct others' views. Be sure you know where all the light switches are, in case you want to leave a door or hatch open during the show. A small trash can will keep all your popcorn bags, empty juice boxes, and candy wrappers under control. Plates, napkins, cups, and baby wipes are always good to have on hand. If you like the idea of movies under the stars, you might also set up picnic blankets, camp chairs, or inflatable air loungers outside of your vehicle to enjoy the show.
Plan how you'll listen to the audio.
There are three options for hearing the film through its designated radio frequency. Either you leave your vehicle running the entire time, creating exhaust and draining your vehicle's battery; OR you turn your car off and turn it on every 30 minutes or so to recharge the battery; OR you bring a portable FM radio with extra batteries. A solar-powered radio saves you the hassle of batteries altogether.
Network with friends.
It can be fun to head out to the event with family or friends. Kids especially love the social aspect of going to a drive-in film with cousins and their pals. You can communicate by smartphone or two-way radios if you're not parked alongside one another.
Arrive early.
Events are often crowded, so you'll want to arrive 30 to 60 minutes before showtime to get a good parking spot with prime viewing and easy access to the exit. If you're in a truck or SUV, you may not be allowed to park front and center. Bring board games, books, art supplies, frisbees, soccer balls, a deck of cards, a glow-in-the-dark football, or tablets to occupy your children in the meantime.
Be ready for bathroom breaks.
A flashlight will come in handy if you have kids who will need a restroom during the show. Make sure YOU are in control of the light, so your child does not disturb others. Bug spray is a wise item to pack, as we are into late summer now. Hand sanitizer is another good bet, just in case the restrooms are less-than-accommodating.
Bring food if you can.
Many concession stands are closed now, due to COVID, but some establishments have rules about bringing in outside treats. Read up on the drive-in you'll be attending beforehand and plan accordingly. You may be able to arrive early and set up a grill or bring takeout pizza. Consider bringing the essentials: popcorn, candy, homemade chocolate chip cookies, soft pretzels with cheese dip, and a cooler with cans of soda. Adults may want to bring a Thermos of coffee to plan for a late night.
Does your child love The Arts? Check out Shine's Stage Lights class for ages 3-5, 6-7, or 8-10. This performance-based class brings familiar stories to life using music, movement, games, puppets, and more.
https://shinenyc.net/wp-content/uploads/2021/08/drive-in-movie.jpg
292
612
Shine
https://shinenyc.net/wp-content/uploads/2021/02/Shine-logo-300x220.png
Shine
2021-08-23 20:59:00
2021-10-18 15:13:35
Tips For Your Family's First Drive-In Movie Experience