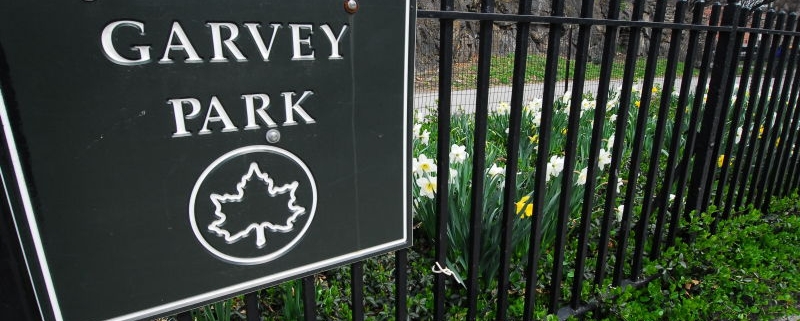 International Kid-Friendly Food: Top 5 Jamaican Recipes for Marcus Garvey Day
Six years ago, the Government of Jamaica declared August 17th "Marcus Garvey Day" in honor of the nation's first National Hero. Marcus Garvey (1887-1940), a Jamaican-born nationalist, civil rights activist, and Pan-Africanism movement leader, sought to unify and connect people of African descent worldwide.
"Garvey has influenced the world through so many different people, I don't think the world and even some Jamaicans recognize the worth and impact of his influence – and, just through his sayings, how many freedom fighters and world leaders have brought their messages of confidence to masses of people," said Jamaica's Minister of Youth and Culture, Hon. Lisa Hanna.
His vision was one of prosperity for African people at home and abroad, and his legacy has caused others to view Jamaicans as equals "in every sphere of life… on the great human stage of activity," she explained, adding: "As Jamaicans, we ought to be proud of our ancestry; we ought to be proud of our heroes…He was clearly ahead of his time."
Close to 600 Jamaicans live here — in New York City neighborhoods like Queens Village, Jamaica, Crown Heights, East Flatbush, Flatbush, Wakefield, and Tremont. Perhaps that is why we have a Marcus Garvey Park (which is hosting Black Woodstock on Marcus Garvey Day this year).
What a great opportunity we have, now, to teach our children about Jamaica's contributions on the world stage, including their many culinary delights. We love cooking with our children as a way of teaching life skills, while sharing valuable time and bonding closely with our kin. Here are five Jamaican recipes in honor of Marcus Garvey Day you'll love making together.
---
Jamaican Rice & Peas
Recipe by Schnelle "Nellie" Acevedo, a.k.a. "Brooklyn Active Mama"
Nellie quit her cushy job in the high tech financial industry to bring this recipe to you. "My cousins and I (all 5,200 of us) got together and realized that we will NEED to continue this amazing authentic Jamaican cooking for our own children, or the culture will die with us," she said in her blog. Flavored with creamy coconut milk, thyme, all-spice, and scotch bonnet pepper, this side tastes distinctively Caribbean. If you need help finding the pepper, try Trade Fair on Ditmars Blvd in Astoria, or Stop & Shop in Queens. In a pinch, you could substitute with a habanero, but you might want to portion out the kids' servings before adding that spice!
---
Miss Lily's Jerk Chicken
Recipe by Chef Adam Schop (NYC) and Chef Andre Fowles (Jamaica) of Miss Lily's in SoHo
According to Sam Slaughter, writer for The Manual, this is "the best Jerk Chicken recipe you'll ever try." It requires its fair share of work – brining, marinating, and grilling. Yet, the end result has just the right amount of spice and sweet. You'll need to locate a few exotic ingredients – whole allspice berries, scotch bonnet chilies, tamarind puree, and liquid smoke – but most kids enjoy a trip to the food bazaar supermarket. If you're more into the idea of tasting than cooking, you can always head to the cozy retro diner, Miss Lily's at 132 Houston Street (at Thompson).
Jamaican Beef Patty
Recipe by Imma at Immaculate Bites
The Jamaican Beef Patty has made its way out of family kitchens and into retail establishments like Walmart and Costco, as well as the New York City school system (which serves over three million a year!) With its flaky, delicate, golden crust and beef seasoned with Scotch bonnet, onion, garlic, and black pepper, the Jamaican Beef Patty is on its way to achieving a fanbase the way pizza and tacos have – at least in New York City. While NY Times offers a similar recipe, people who have made Imma's particular recipe have been called "goddesses" at the school bake sale, were so excited they wanted to buy the author's cookbook if she had one, and said they'll never make another recipe again.  
---
Vegan Jerk Tacos
Recipe by Chef Troy
Chef Troy grew up in the countryside of Glengoffe St. Catherine, Jamaica before serving as chef at BB King's in Times Square and the Highline Ballroom in Chelsea. You'll need some of Chef Troy's special jerk seasoning wet rub for these kid-friendly tacos, but you can make a similar concoction from scratch if you prefer. The vegan protein is portabello mushroom, with tomatoes and peppers helping to fill out your tortilla. The magic is in the combination of flavorful sauces!
---
Jamaican Sweet Potato Pudding
Recipe Courtesy of The Food Network
Sweet potato pudding used to be a real labor of love with all that hand-grating, but thanks to food processors, it's easy enough for a child to do. Filled with raisins, coconut, and vanilla milk, it's a sweet the kids are sure to love for a Sunday treat or a holiday staple.
---
Enjoy this little taste of international culture and cooking? Try one of Shine's classes for more! Contact us to inquire about our cultural classes, monthly workshops (which may include cooking), and about our partnerships with local youth culinary schools. 
https://shinenyc.net/wp-content/uploads/2019/08/17916.jpg
536
800
Shine
https://shinenyc.net/wp-content/uploads/2021/02/Shine-logo-300x220.png
Shine
2019-08-15 14:21:19
2021-10-18 14:03:09
International Kid-Friendly Food: Top 5 Jamaican Recipes for Marcus Garvey Day