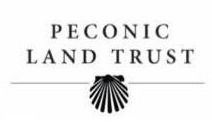 Thanksgiving conjures up warm, cozy memories of turkey, mashed potatoes, stuffing, pumpkin pie, family, friends, and gratefulness. But who says this day has to come just once a year in chilly November? After all, many families now regularly celebrate "Christmas in July."
Attorney Robert Solomon of Norwood, New Jersey came up with the idea of "Summersgiving" in 2009 to share his favorite holiday traditions with friends on the first Saturday after the summer solstice. "This is a celebration without obligation," he told a local news outlet. "There's no need to get anybody presents. There's no obligation to attend. And you're not obligated to have your uncle. This is about celebrating with your best friends, and eating your favorite food."
The first Summersgiving included 15 guests. Word spread like wildfire and Solomon expects upwards of 75 guests these days. Summersgiving is now listed on the National Day Calendar website and has received mentions from at least 200 families on social media. People love summer weather, pools, and backyard parties — and they love the Thanksgiving feast. Lydia Korff of Miami, mother of a teenage son, explained, "For kids today, where there's so much chaos going on in the world, it's good to get together with family and friends and trach them the meaning of gratitude."
It's not too late to call a few friends for a potluck. Kick off your inaugural Summersgiving with these ideas…
What To Serve
Unlike Thanksgiving, there are no hard-and-fast rules for Summersgiving. The idea is – you're not shackled to traditions, but feel free to incorporate what you love most. Many hosts opt to make the event a potluck, where everyone brings a dish, to reduce stress. Robert Solomon came from a family of chefs, so he was excited to introduce guests to culinary wonders such as: sweet potato mousse with marshmallow, Broccoli Supreme casserole, cornbread stuffing with Andouille sausage, and turkey roasted over charcoal on a rotisserie spit.
Turkey: What would Thanksgiving be without the turkey? You may opt to "give your turkey a tan" by grilling, deep-frying, or roasting it under a brand new galvanized garbage can. (Truly! Trash can turkey yields a smoky, moist, melt-in-your mouth bird in just two hours!)
Veggies: Roasted Brussels Sprouts are easy to throw on the grill with minimal effort. Adding blue cheese and bacon gives them a heavenly flavor. Corn on the cob is another easy option the kids will surely enjoy. Add cilantro, lime, and paprika if you want to jazz it up. For a healthy appetizer, give the kids avocado toasts with roasted red peppers on top. Here is the official recipe for Robert's famous Broccoli Supreme.
Carbs: Cornbread stuffing offers a slightly different version for your summer feast. Potatoes are a very "Thanksgiving" side. Try grilled potato skewers that can be mashed plate-side or a sweet potato salad. Biscuits and gravy are a no-fuss accompaniment.
Desserts: Try pumpkin pie with a tropical twist and apple pie for tradition lovers. Luscious lemon bars are a light-tasting dessert catering to adult palates. Kids will enjoy grab-and-go chocolate chip cookie sticks and strawberry shortcakes. Grilled peaches with vanilla ice cream are another option if you're barbecuing anyway.
Beverages: A few bottles of white wine like chardonnay or sauvignon blanc will pair nicely with turkey. Adults may also enjoy a festive, refreshing cranberry cocktail, while kids can enjoy their own alcohol-free cranberry spritzer.  Bring in summer vibes with pineapple punch. Be sure to have plenty of bottled water on hand.
How To Decorate
There's no shortage of decorations available at Party City and Oriental Trading Post, but you don't have to go crazy to make your yard look festive. Often, a party tent with a few fairy lights and paper lanterns changes the entire vibe and creates a definitive sense of "place." You can't go wrong with elegant white table covers and beautiful fresh-cut flowers centerpieces, creatively displayed in watering cans or hollowed-out pineapples.
Why do it all yourself? Spend a day preparing with the kids, while teaching them how to plan a special party. Here are some traditional Thanksgiving place-setting crafts for the kids to make – or you may want to try one of these summery crafts that double as party favors.
If you like dressing festive, you can order a Summersgiving shirt for next year or make your own design.
What To Do
Now that your family is no longer confined indoors, there's a wealth of possibility for backyard fun:
Setup a game of cornhole, horseshoes, croquet, or carnival games for the kids.
Turn on the sprinkler, fill water balloons, or hop in the pool to get wet and wild.
Kids love messy and outdoors is the perfect place for Play Doh, paint, tie-dye, bubbles, and sand art.
Set up a summer scavenger hunt or a treasure hunt with a chest of Dollar Store toys at the end.
Build an obstacle course with cones, hula hoops, stepping stones, and balls.
Hang a pinata filled with goodies to hit blindfolded with a bat.
Have the kids put together this easy palm tree craft, adding note of gratitude for each leaf.
If you live in the East End of NYC, contact Shine to bring the fun. We'll entertain all the little ones at your backyard party with a full, engaging program of music, art, sports, culinary, crafting, nature exploration, and more. We bring all the supplies and clean up afterward. Contact us for pricing and scheduling details.  
How To Remember It
As the saying goes, "The days drag, but the years fly by!" Don't forget to capture the memories.
Take lots of pictures! Create a Google Photos Album for Summersgiving to share and look back on.
Get at least one big group photo of all your guests assembled together.
If you can, take a few short videos to record the sights and sounds. Interview people about their day.
Jot down your most precious memories in a Summersgiving journal.
https://shinenyc.net/wp-content/uploads/2021/05/bridge-gardens2.jpg
122
212
Shine
https://shinenyc.net/wp-content/uploads/2021/02/Shine-logo-300x220.png
Shine
2021-06-23 22:00:38
2021-10-18 14:03:01
Happy Summersgiving!