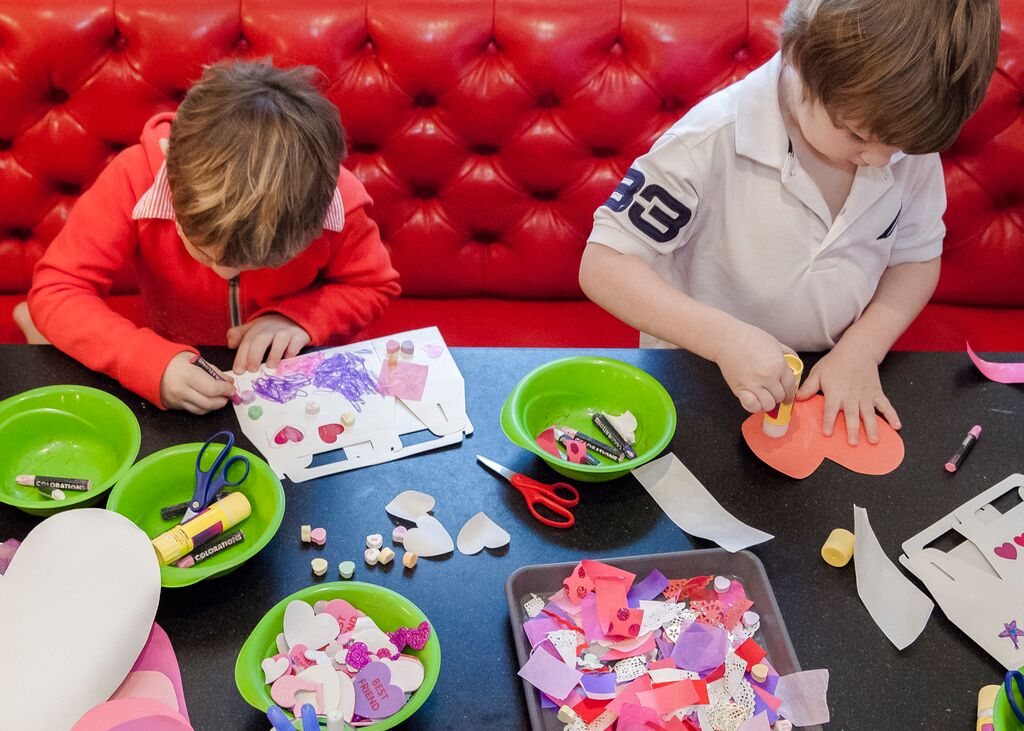 Storm season is approaching! The temperatures are dropping! What are the simplest ways to keep our children activated and engaged in the house? Aaron Goldschmidt, founder and director of Shine, is available to share 20+ years of experience cultivating stimulating activities at home.
Shine is New York City's leading provider of pop-up enrichment classes and camps for children six months to twelve years old. As one of the city's most prominent childhood educators, Aaron Goldschmidt has designed a body of classes based in hands-on experience and creativity. Taking his lead from traditional teaching philosophies— while focusing on the modern child— Aaron's curriculum features art, cooking, creative writing, music, performance, science, fashion, language (and more) to unlock every child's individual potential. Each of shine's offerings is a one-of the kind experience, custom built for you and your children.
When the cold hits, most of us will have no choice but to stay home. Shine wants to arm New York's families with a storm craft center in minutes! Here are 5 examples of impromptu fun that don't involve heading out into the snow to prepare.
1. Make homemade play dough.
2 cups of flour, 2 cups of water, 4 tsp. cream of tartar (found in spice area of any supermarket), 2 Tbs. oil, 1 cup of salt, food coloring (mix into the water before adding to saucepan). Place all the ingredients into a saucepan over medium heat. Stir continuously. The mixture will be watery at first, then lumpy. Keep stirring until the mixture is one big lump, about 5 minutes. Take out of the pan and knead until smooth. Make sure not to overcook. The dough will be softer and last longer if it is taken off the heat sooner and kneaded longer. Let cool and store in an airtight container. For an added treat, add some glitter while kneading!
2. Lights, Camera, Action!
Allow your child to use a digital camera to snap photos of their favorite things. Then print out some photos and use them to make a personalized scrap book or even as the images for a storybook you write together. Or, make a short film! Make a crazy outfit, write a silly script, and make some movie magic.
3. Treasure Hunt
Make an indoor treasure hunt using toys and treats that you already have! Challenge kids to solve a riddle or two as they run around the house in a stimulating adventure.
4. Cooking up a Storm.
There's chemistry in the kitchen, and cooking always provides yummy, instant gratification. Mix, measure, chop and bake. Cooking satisfies so many areas of development but the family bonding is best! Try making creative pizzas with whatever is left in the fridge. This will stretch the imagination while dressing up a formerly scary vegetable.
5. Tape Games
Transform your apartment into an indoor playground with just a roll of tape. Invite your kids to make "roads" with tape all over the living room for their cars. Challenge them by adding wooden road blocks or little friends to spark more creative play. Then, tape a hopscotch in the hall!